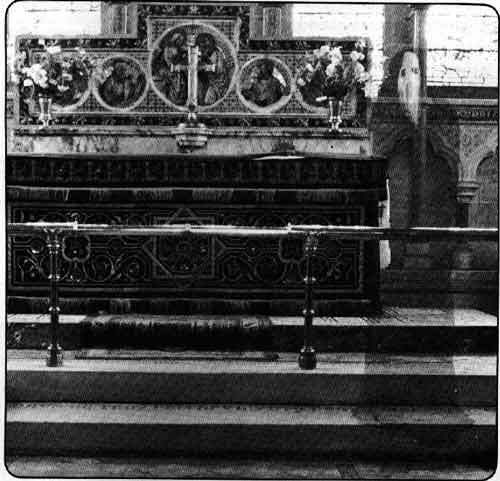 This photo always messed with my head because something seemed wrong, and I couldn't find it. Today, I think I did.
Notice the shadow forming the lower robe is in front of the steps. However, it passes behind the railing. The effect of the arms is paterned decorations on the wall.
Thoughts, anyone? Share your own analysis of old ghost photos!
God bless
Graves
Edited by MortimerGraves, 10 March 2013 - 03:09 AM.