I should probably give this a rest but...
When you adjust the contrast on the picture, the speaker is a lot more evident. Also, you can really see the other side of the face better too...the cheekbone structure on the left side of the face and the darker eye socket area where the other eye would be. It all seems anatomically correct to me.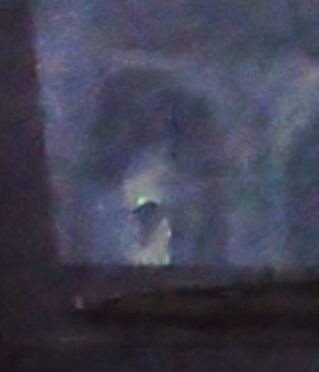 Edited by Runewolf1973, 08 December 2013 - 07:37 PM.