----------------------------------------------------------------------------------------------------------------
Photo was submitted to GhostStudy.com for your consideration
About this photo...
William writes, It was a bright sunny day on a tour of Frederick Douglas Home. To our surprise, we see what appears to be a woman sitting on the edge of the dresser!
Jim's comments:
The figure seems to have a strange body type... And not so sure that the green smear is related to the figure but probably not. Can't completely rule out the fuzzy black figure on the counter isn't a living person. but considering everything else in that section is clear, then our bet is supernatural.
Frederick Douglass spent his life fighting for justice and equality. Born into slavery in 1818, he escaped as a young man and became a leading voice in the abolitionist movement. People everywhere still find inspiration today in his tireless struggle, brilliant words, and inclusive vision of humanity. Douglass's legacy is preserved here at Cedar Hill, where he lived his last 17 years.
-----------------------------------------------------------------------------------------------------------------
GhostStudy.com is
not looking for analysis or debates
but they simply wish to share a mind stimulating experience.
Is it explainable? Maybe...... Is it a ghost? Maybe. ......It's ultimately up to the viewer to decide.
Frederick Douglas Home -
Click Here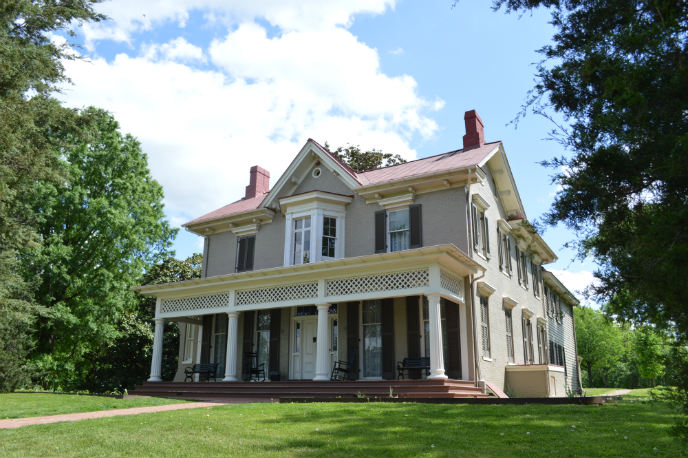 As always, if you happen to

know for sure

that any photo we post is a
manipulation or a fraud... please let us know right away... thanks
You're seeing it here first before it's posted on GhostsStudy.com!