AETNA SPRINGS GOLF COURSE - The ghosts of eight monks dressed in white
robes are seen walking somberly across the fairway of this tranquil golf course. Witnesses say the monks heads are clean shaven and their faces frozen in agonized expressions of pain. Some believe they are Dominican friars tortured to death by rival Franciscans in the early 1500's. The Spanish Franciscans were notorious for their cruel treatment of local Indians, the Dominicans often hid the natives to protect them.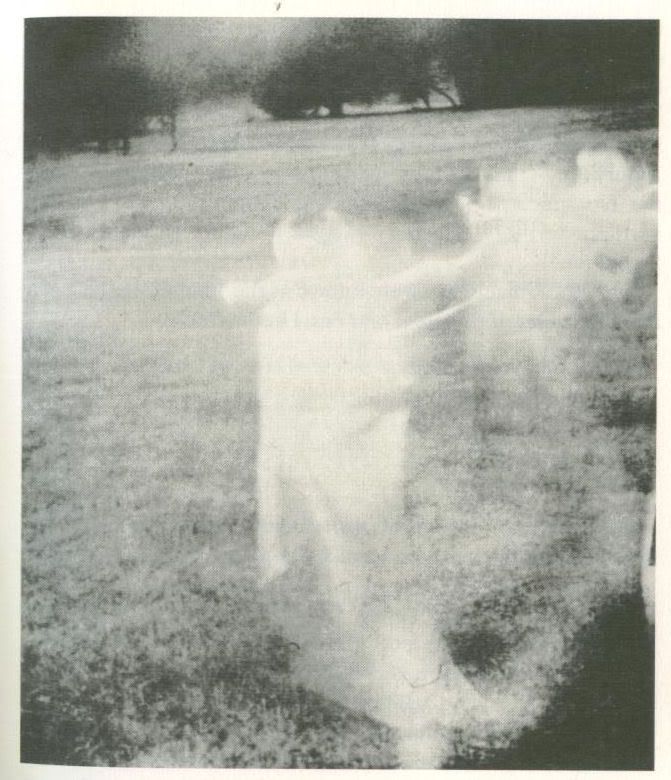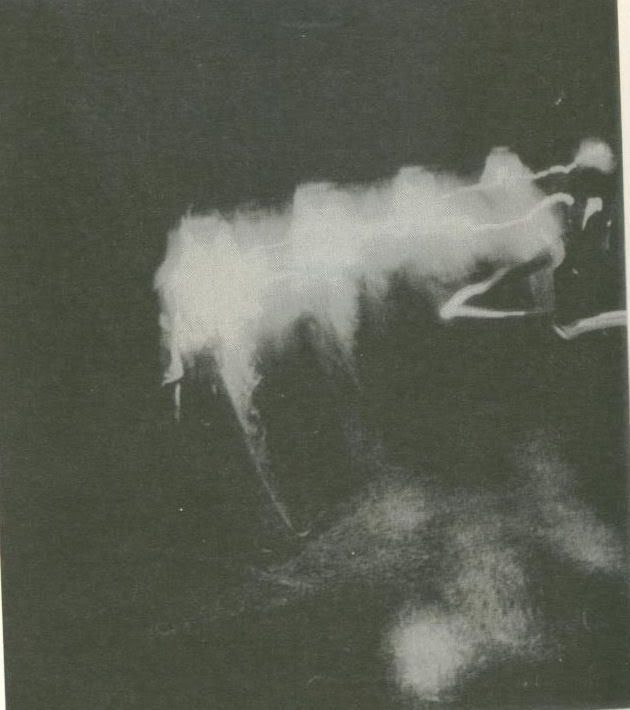 The above photos were taken in 1963 by Dr. Andrew von Salza. He took several shots in succession on a sunny midafternoon. These were the only 2 shots that showed anything.

Have any of our members had the chance to visit?