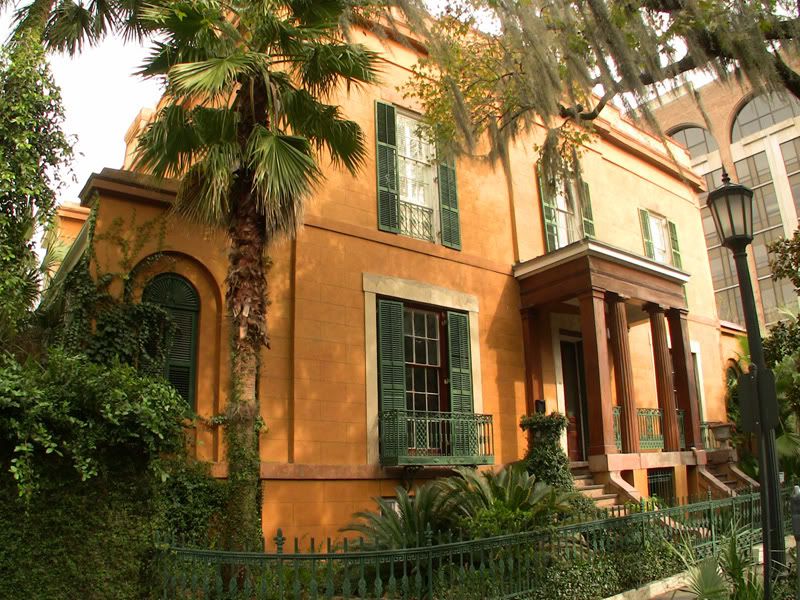 The Sorrel-Weed House was one of the first two houses in Georgia to be designated as a State landmark.
At approximately 16,000 square feet, the Sorrel-Weed House is considered to be one of the the largest houses in Savannah.
Commissioned by Francis Sorrel, a prominent figure in Savannah society at the time, the Sorrel-Weed house was finished between 1839 and 1840. In the following years, the Sorrel house was considered to be the toast of Savannah, and was home to many lavish parties. Years later, it would host both the Confederate General Robert E. Lee, and the Union General William Tecumseh Sherman at different times during the American Civil War. It could be argued, that it was the beauty of homes like the Sorrel House, and the southern hospitality of it's occupants, which caused General Sherman to spare Savannah from the same fiery fate that other cities such as Atlanta, Georgia, had suffered.
It is thought that somewhere around the year 1861, Mr. Francis Sorrel was discovered to have been entangled in an affair with a slave known as "Molly". According to the story, Mrs. Sorrel was so distraught at this revelation, that she threw herself to her death from the second floor balcony. Approximately two weeks later, "Molly" was found hanging by her neck from the rafters of the carriage house.
To this day, the staff at the Sorrel-Weed House continue to get reports of ghostly activity taking place on and around the property.
In October of 2005, The Atlantic Paranormal Society (TAPS) filmed part of a Halloween Special at the Sorrel-Weed House. During the investigation, the team believed that they had captured an EVP of a woman's voice yelling "Get out! Get out! Help me, my God, my God." Based on this, and other evidence found during the investigation, the TAPS team declared the Sorrel-Weed House to be haunted.
One of our very own members, Natalia2009, recently posted a thread on the forums about some time she recently spent at the Sorrel-Weed House. Natalia believes that during this visit, she was able to record her very own EVP, the thread for which can be found here:
http://www.paranormalsoup.com/forums/index...showtopic=35192