It is with great sadness that I report the passing of legendary actor Jonathan Frid who originated the role of the 200 year old Vampire, Barnabas Collins in the TV series, "Dark Shadows".
He passed away on Friday, April 13th, my birthday, at the age of 87 in his native Ontario.
He had a cameo role in the new film version of "Dark Shadows" with Johnny Depp (Bleh!)
I had the distinct pleasure of meeting him when he came to Dallas for a Promotional Tour in October of 1982.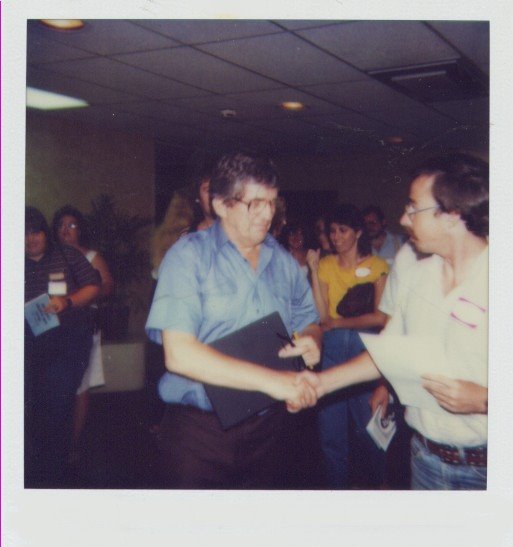 Rest in peace, Mr. Frid and thank you.